''Frankenstein - Lost Paradise'' by Lena Kitsopoulou at the Onassis Stegi stage
Is the monster maybe me ? Or is it you ?
With her new work of dramatic composition and direction, the writer, director, performer, visual artist, and Greek theater luminary Lena Kitsopoulou draws her source material from the world's most celebrated horror story to talk about the monsters that arise in contemporary daily life. To talk about loneliness and narcissism; violence and infamous murderers; instigators and abettors seen as innocents; the lost paradise of youth; and above all, the nature of creation. All handled with unbridled irony, and performed by a fearless ensemble cast that carries us away to look the "monster" – each and every monster – right in the eye.
The Victorian myth of Frankenstein – the creator who gave form to a humanoid monster – brings Lena Kitsopoulou back to the Onassis Stegi stage. The young scientist Victor Frankenstein, like a new Prometheus, creates life out of death – and is relentlessly punished for his act.
A twisted take on the ''Little Red Riding Hood' fairytale marked Lena Kitsopoulou's first Onassis Stegi appearance, as a director and lead actor. Since then, Kitsopoulou has worked with the institution another five times in a variety of roles, including actor, dramaturg, and director.
Director's note :
What will it be, what could it be, what is it… What is Lost Paradise, the title of my very own Frankenstein? Do you think I know? And if I did know, would I do it? The performance itself is the question. What is Frankenstein really, what is the maker, the monster, murder, what is life itself and death, what am I, amid it all? My mind, my looks… What am I selling, thinking, seeing, what leaves its mark on me out of everything I see inside myself, and out? I'll wrestle with it all until the very last, I swear – it's the only vow I can take.
I've already subjected myself to open-heart and open-mind surgery and won't stitch myself back up, leaving myself wide open, and into me comes all that is serious and all that is trivial, everything sleazy and shitty and beautiful. I let it all surge into me: in comes Netflix, in comes TV, in comes Greece, my country, and Werther, and Brunetti – ah Brunetti, everyone go read "Schizo" by Brunetti – in comes literally anything, in comes the electricity bill, poetry, Lars von Trier, the breeze, the Greek breeze, the stinking cloying breeze, that's what I do, and that's maybe how I'll learn – perhaps – sometime, maybe never. Theo is here, helping with images and sculptures, and paradisal clouds on mechanical springs. I dig out texts from my computer, texts about womankind, about the woman I am and am not, because I drive like a man and that's something that genuinely tickles me. So, I set about writing. I've already written the work, but it's a work you may never see. I'll talk about this work, the one you may never see, but it will always be written somewhere inside my veins, which you're sure to see. Right then. The Frankenstein family are sat in their family home, in their sitting room, choking on the language of the novel, on language from the time of monstrously long descriptions, Victor choking on the love he enjoys, Elizabeth choking on the love she feels, holding a rope around her neck and liking it, the whole system choking on the powers that – over entire lifetimes – impose structures and limits, the mandatory mourning of the dead, everyone choking because the future is always ready to pounce, a future like a beauty contest, like a world that promises eternal youth and safeguards, learning and creation, as if it's promising immortality, everyone living with a gun pressed up against their temple and sharing lovely chit-chat, people sticking their heads out of their familial fluid and saying me, me, me, I'll do something unique, I can, I want to, I'll work miracles, I'll do something that's never been done before. They'll jump – high jump, long jump – even though they're not athletes, jump with cramps and aching bones, jump and wish for their own ideal paradise. Oh you sweet little mortal thing… Creation is but an empty moment upon the stage, empty, utterly empty, and yet so many things go unseen, so very many, all the way to paradise – it's the clay into which the maker plunges their hands, silent, cigarette at their lips, waiting, simmering, and as the wheel turns to make the cups we use to drink our joe, so too it makes our bodies, bodies all our own, the lot of us smeared in dirt, drinking cups of joe at the funerals of each and every loved one, and either we spin on the wheel and become the maker's creations, or else we sink down into the mud and become the bulbs of new plants and weeds to be born out of us, or stay buried, food for the maggots. And we'll all meet on some TV entertainment show, all us monstrous people who can't stand the sight of an animal killed dead, who can't bear a filthy person at the traffic lights, because they stink, because they look monstrous, but, but… but it seems we've not looked at our own selves in the mirror. Help, help me, I have to give birth, aged fifty. And still I'm too young.
—Lena Kitsopoulou
Credits:
Concept, Text & Direction: Lena Kitsopoulou
Scenes & Video Design: Teo Triantaphyllidis
Costumes: Magdalene Augerinou
Music: Nikos Kypourgos
Lighting: Nikos Vlasopoulos
Sound Design: Costas Lolos
Sound engineer: Kostis Pavlopoulos
Actors (alphabetically): Christina Antonaraki, George Vourdamis, Christos Karavevas, Nikos Karathanos, Lena Kitsopoulou, Emily Koliandri, Giannis Kotsifas, Ioanna Mavrea, Fontas Michos, Elias Moulas, Panos Papados
Assistant director: Marilena Moschou
Second Assistant Director: Savina Tsafa
Production & tutoring assistant: Nikos Charalambidis
Assistant set designer: Nathan Carey, Natalia Fragathoula
Assistant costume designer: Gina Iliopoulou
Production Execution: POLYPLANITY Productions / Yolanda Markopoulou & Vicky Strataki
Assignment - Production: Onassis Foundation Building
Music Community Area
Recent posts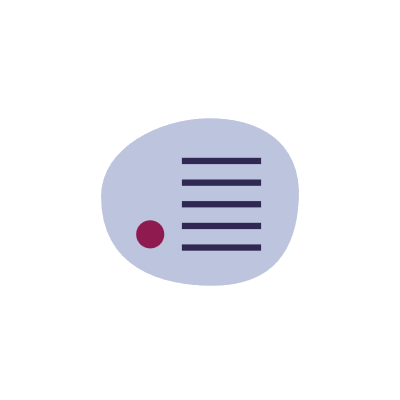 02 September 2021
The great Greek composer Mikis Theodorakis ''passed away''