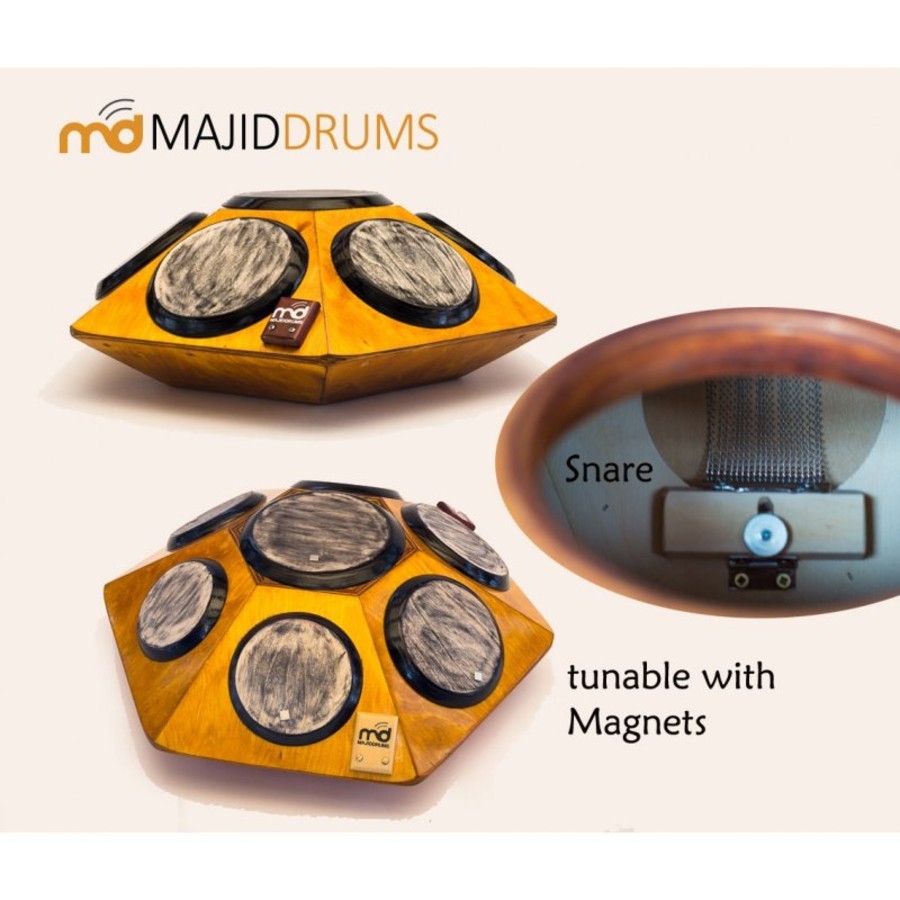 Hangam Majid
Code: 38MAJ01
698.00 €
Hangam, tunable Percussion instrument with 1 Basedrum, 5 different drums, 1 Snare, 2 Peps all in 1 shell.
With the HANGAM, Majid Drums presents the revolution for the Percussion-World.
With its 7 Pads, including 1 Bass-Pad, 1 Snare and 5 more Percussion-Pads, this unique instrument offers a lot of possibilities. Notable is that all of the 7 Pads are tuneable due to magnets on each Pad. This offers endless variations of sounds.
In addition to that, the HANGAM also comes with 2 Kaskaritas. The HAMGAM is very light and well shaped, allowing the musician to comfortably play it on his lap or on a stand. These characteristics also make the transportation of this amazing instrument very easy.
Product Weight: 5,00 kg.