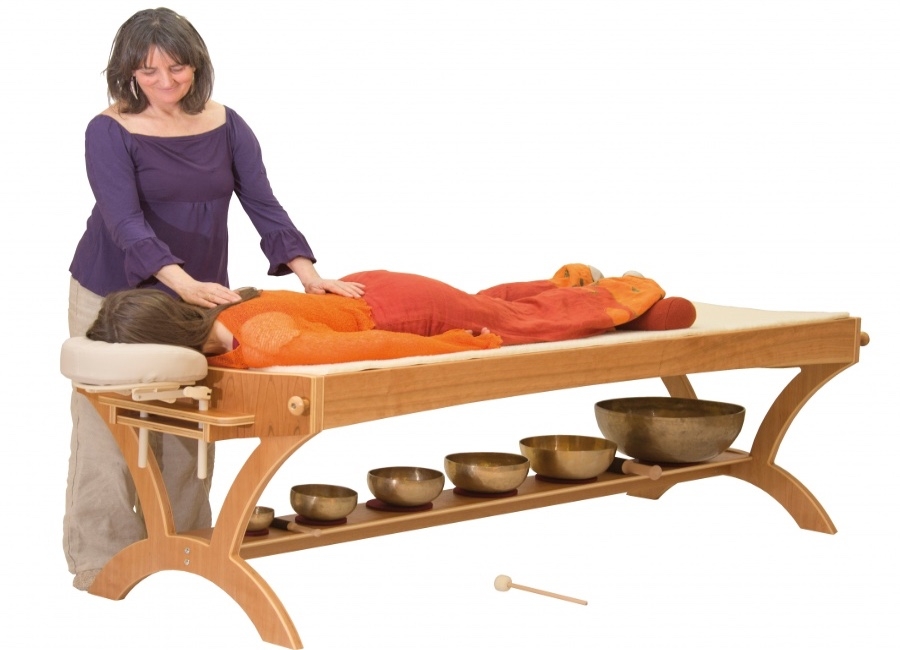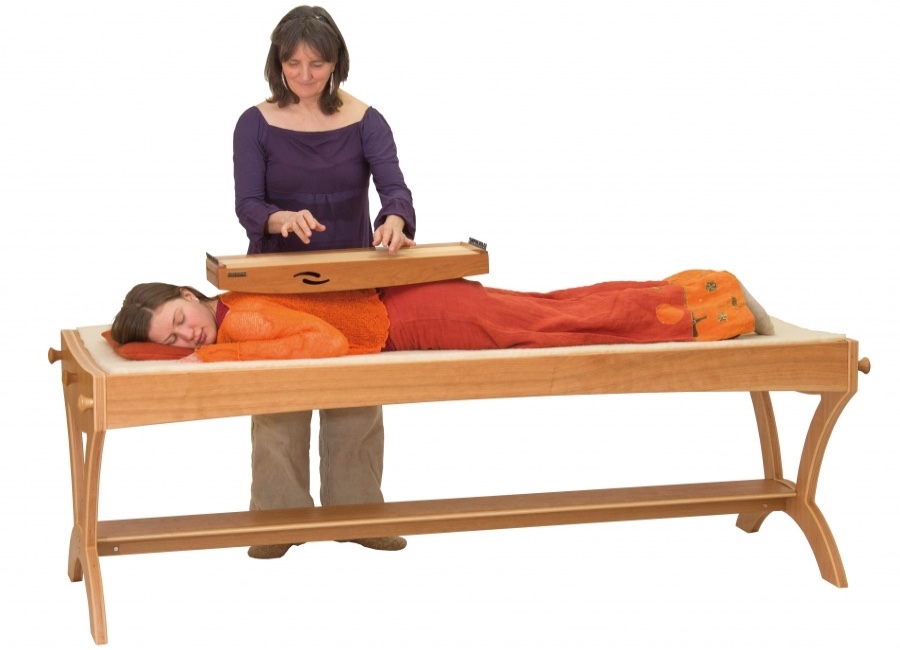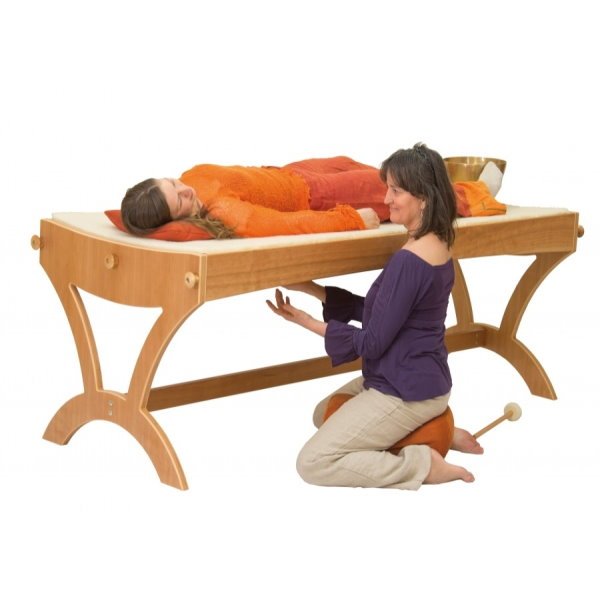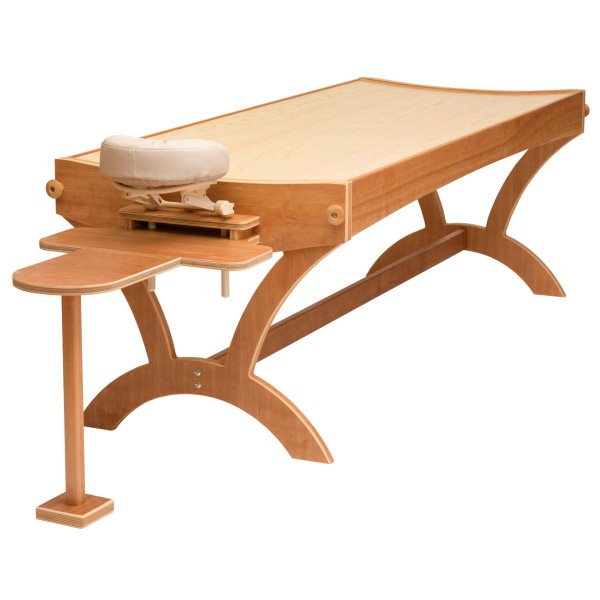 Octave Monochord - Table in Cherry
Code: KLL-2K
4400.00 €
At the time of music therapy and wellness, sound massaging is a well-known and widely used relaxation technique, which is applied in a wide variety of ways and combinations. For holistic massage on the body.
There are 60 strings producing a seemingly infinite sound carpet. This sound carpet and the resonance produced in the body of the recorded music convey a sense of space and timelessness and quickly set it into a soothing state of relaxation. The focus shifts almost automatically from the outside world to the generated resonance in the interior.
Octave-sound massage: in the middle 30 blanc strings in d and on both sides 15 wound bass strings in D
Lying area 198 x 80 cm 
Height can be selected when ordering: 70 - 80 cm 
(standard height 80 cm 
Corpus in cherry wood, lying area and soundboard in ash
Inclusive tuner, tuning key, spare strings, operating instructions
Overall dimensions: 212 x 80 x 80 cm 
The instrument can be turned in its axis for tuning, by loosening four screws. This makes the tuning process easier. With the strings upwards, the monochord can also be played concertantly and could be changed with individual bridges to the koto.
Trainings
To really use our Monochords and sound objects in their highest potential Martina Glaeser-Boehme has developed the strong feeltone monochord massage, over the last ten years. She teaches this method with empathy and competence in germany in her practice Ma-Mer in Jasedow and worldwide.