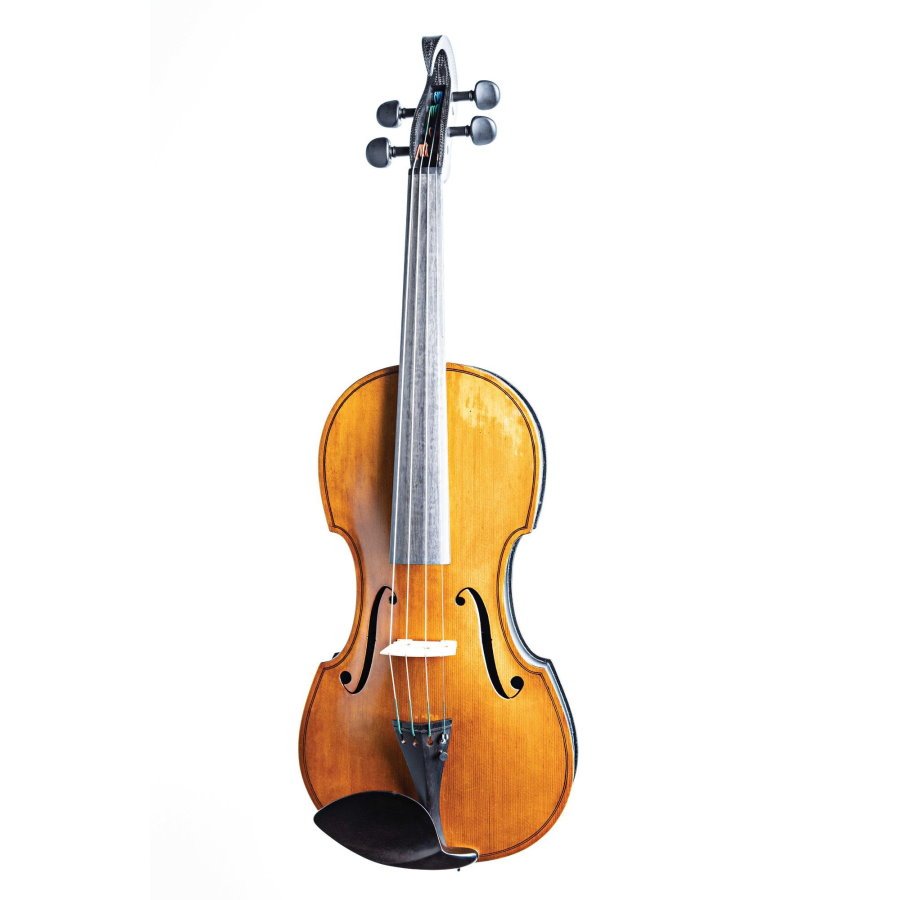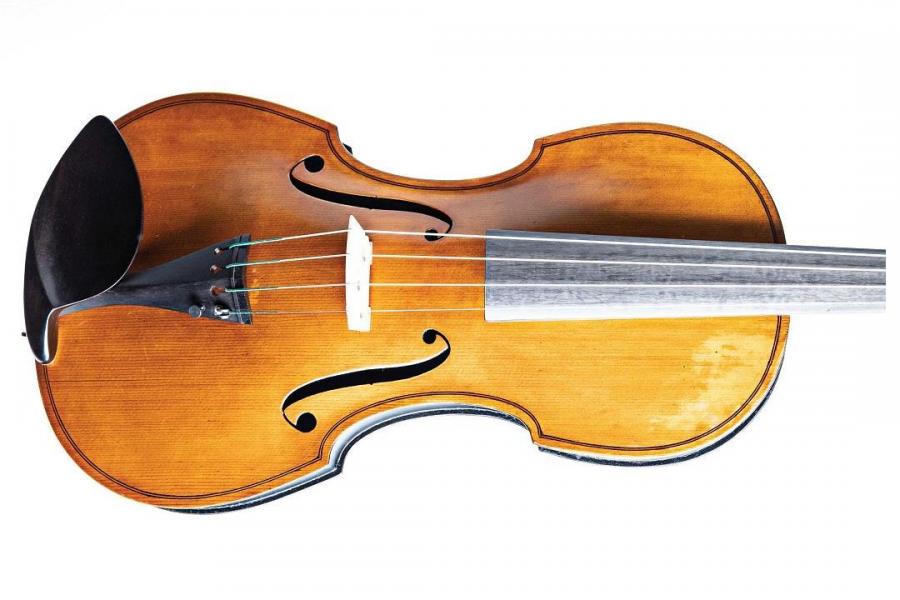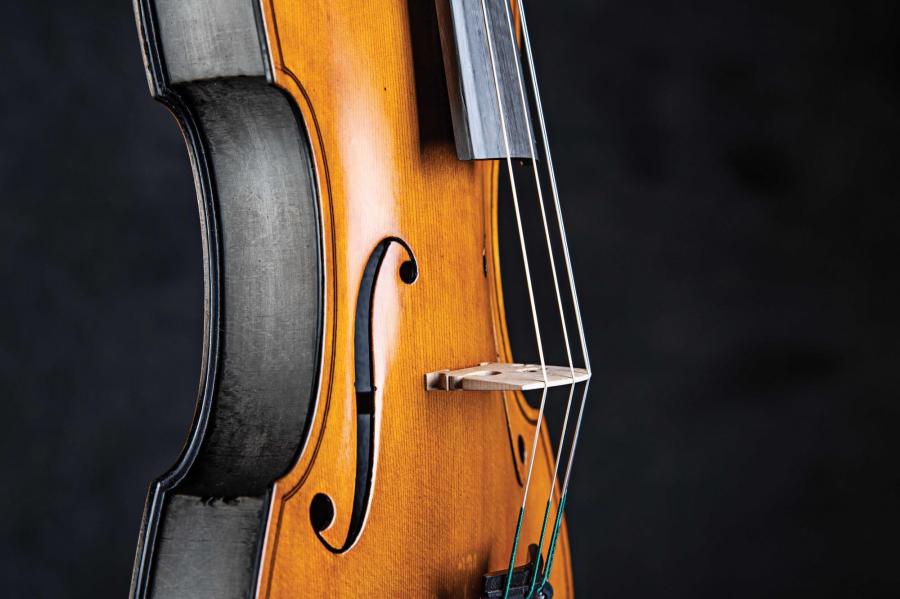 Violin ''Elena'' Hybrid
Code: AV -14 / AV -15 Hybrid
"Elena" Hybrid - a Carbon Violin in a classic garb.
AV-14 : Violin 'Elena' Hybrid  (8.300 €)
AV-14 : Violin 'Elena' Hybrid with Pickup (8.800 €)
AV-15 : Violin 'Elena' 5-strings Hybrid (8.450 €)
AV-15 : Violin 'Elena' 5-strings Hybrid with Pickup (8.950 €)
Finish Antique surface : (750 €)
Undercover operative 
An unusual instrument in a traditional disguise
Like Carbon-Klang's standard instruments, its new hybrid violin has a body, fingerboard, tailpiece and chinrest all made from carbon fibre, with wood used for the pegs and bridge. The difference is a layer of maple veneer directly integrated into the front and back plates, giving the instrument a traditional wooden appearance when viewed from the front or back. From the side, however, its veneer-free ribs make it clear that all is not as it seems. 
'It took us years to develop a way to shape and fuse the wood and carbon fibre during the laminating stage of manufacture,' says Dietmar Zonewicz of Carbon-Klang, who developed the hybrid instrument alongside colleague Joachim Funck. 'The veneer has to be extremely thin, as its role is to change the look of the instrument, not its sonic properties,' Zonewicz explains. 'Rather than dealing with this, and finding a way to glue in the purfling, it would have been much easier to attach a wooden top and back plate to the carbon-fibre ribs. This way, however, many of the advantages of using carbon fibre would have been lost.'
Zonewicz describes the sound of the hybrid instrument as 'perhaps a little sweeter' when compared with that of a standard carbon-fibre violin, but another important advantage, he suggests, is its appearance. 'There are lots of reasons why someone might prefer to play a carbon-fibre instrument, not least when performing outdoors or travelling, plus the material's immunity to changes in ambient temperature or humidity. However, the look of a black carbon-fibre instrument is not welcome in every orchestra – our hybrid instruments might change all that.' The violin is available with or without electric ANS pick-ups installed, while hybrid versions of the viola and cello are currently in development.